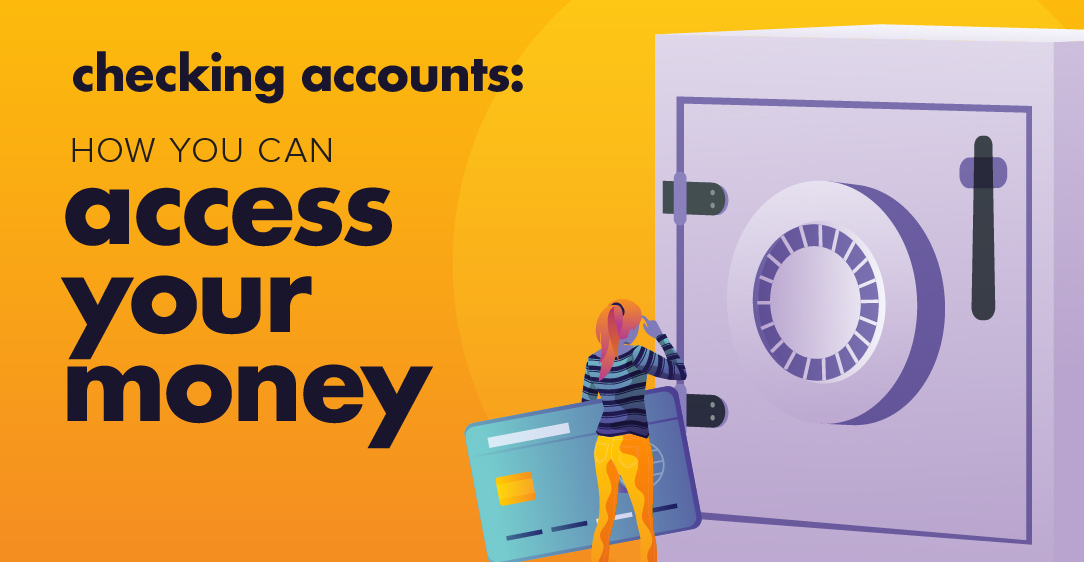 Checking Accounts: How You Can Access Your Money
People use numerous strategies to grow their money over time, but the first step in that journey is almost always the same: setting up a checking account and a savings account at a financial institution.
In this infographic, we clarify the difference between the two accounts for beginners, and provide some basic tips on how to safely manage your money day-to-day.
Think of a checking account as an account for now, and a savings account as an account for later. You can move money with ease between both accounts depending on what you need it for, and when.
It is important to make sure your finances are protected, by managing your account from all directions:
Check your banking activity regularly
Keep all receipts and compare them with your monthly statement
Keep your account and card details private to guard your data
Don't store online banking login details on your devices in case of theft
Sign up for account alerts in case of suspicious activity
Set a strong password for online banking and update it frequently
Understanding the purpose of each of your accounts will allow you the control to grow your money in the long run, and more importantly, keep it safe.
Learn more
Get free lesson plans and resources on personal finance from our co-founder Next Gen Personal Finance.
Be the first to see all future personal finance infographics by getting on Visual Capitalist's free email list.